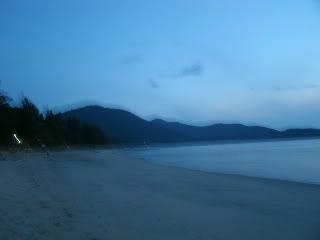 "The current of of life
is swift, bumpy,
and sometimes crashes
us into jagged rocks.
I will hold on to you
if you will hold on to me."

She said "I will
make myself stronger
to keep my grip"

"I want to share
the beauty of that ride
with you and be there
to take the impact
when possible,
or at least
to help you heal
and take care
of your wounds.
Share all the new things we find.
The new things we learn.
The new things we evolve into."

She said "Baby, you're writing a poem."

"These are my vows"